The Myprotein Men's Running T-Shirt is perfect for endurance based events such as long distance running and cycling and is recommended for both training and competitive races. The material is made up of 100% polyester with multiyarn fabric and features a lightweight construction for optimum mobility and comfort.
Key Features of the Myprotein Men's Running T-Shirt
100% polyester
Myprotein branded T-Shirt
Multiyarn frabic for a lightweight, comfortable feel
Crew neck and classic design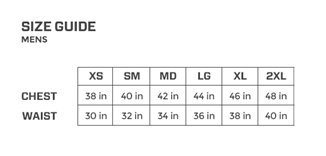 These products are a smaller fit than our normal lines so if you want a similar fit please buy the size up.
Please note that the labelling on this product is provided in English as a minimum. French, Italian, German, Spanish, Danish, Swedish and Finnish may also be present on a product by product basis.